Dedicated to our Community
News from the O'Leary Foundation:
The Radisson Plaza in Kalamazoo's Downtown District is the new venue for our 2015 Annual Auction "A Night Out with Muriel & Bob"!
Don't forget to save the date on your calendar! April 18th, 2015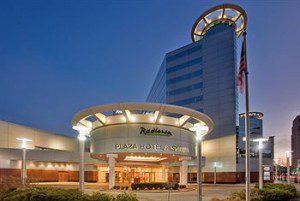 The O'Leary Foundation is a philanthropic organization dedicated to the support of programs in human services, education and health care initiatives that offer significant, potential support for individual development and community enhancement.
Muriel and Bob O'Leary lived their lives for the service of others. Whether from the healthcare or education arenas or in their enthusiasm to community service, they lived to touch hearts and make their community a better place to live. This is a legacy their children and grandchildren have perpetuated through the creation of the O'Leary Foundation.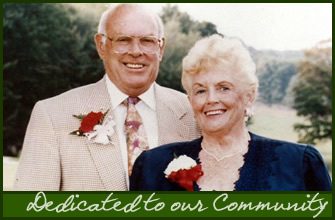 A note from our President……
I would like to take this opportunity to thank you for your support at the 12th annual "A Night Out with Muriel and Bob". Because of generous donors like you, we are beginning to see a real difference being made in the communities that we serve. For those of you that had the opportunity to attendthis year's event, we sure did have a good time and, we thank you very much for your support.
A special thank you to our $5,000 corporate sponsor Jason Foods of Chicago, IL, and to our several Benefactor sponsors who donated $500. We certainly are more successful because of our sponsors and we graciously thank you for your support. Also, we would like to thank all of the vendors, friends, and friends of friends that made or donated an item for the auction.
This was our final year of a three-year commitment to Sylvia's Place. With the library complete and the 10 passenger van purchased, we are proud to announce that the house will have an entire security system replaced. I am sure you can imagine the importance of good lighting, locks on every window and door. As well as a camera at every entrance. We also put a privacy fence around the property. In 2014, we provided two high school scholarships to two local high school graduates. We are proud to announce that this year's recipients were Hunter Koster from Allegan High School, and Samantha Sims from Portage High School. Also, we continue to help and support our veterans both locally and nationwide because of our family heroes.
In 2015, we have decided to partner with Comstock Community Center to help with their needs in helping the community. And, our endowment fund is growing. We have some real exciting things going on and it is all because of your support, because YOU can "imagine" helping others through the O'Leary Foundation. Just like Bob and Muriel did when they were here with us, they imagined brothers and sisters helping one another.
Again, thank you so very much for your support and prayers! We look forward to your continued support next year. I am excited to announce that next year's event will be held at the Radisson in downtown Kalamazoo on Saturday, April 18, 2015. If you are interested in getting involved in our organization, please feel free to contact me at 269.720.6721 or any of our board members.
"May The Blessing of Each Day, Be the Blessings You Need Most"
Peace,
Kevin O'Leary