Please use the form below to purchase tickets and sponsorships for the 17th annual "A Night Out with Muriel & Bob"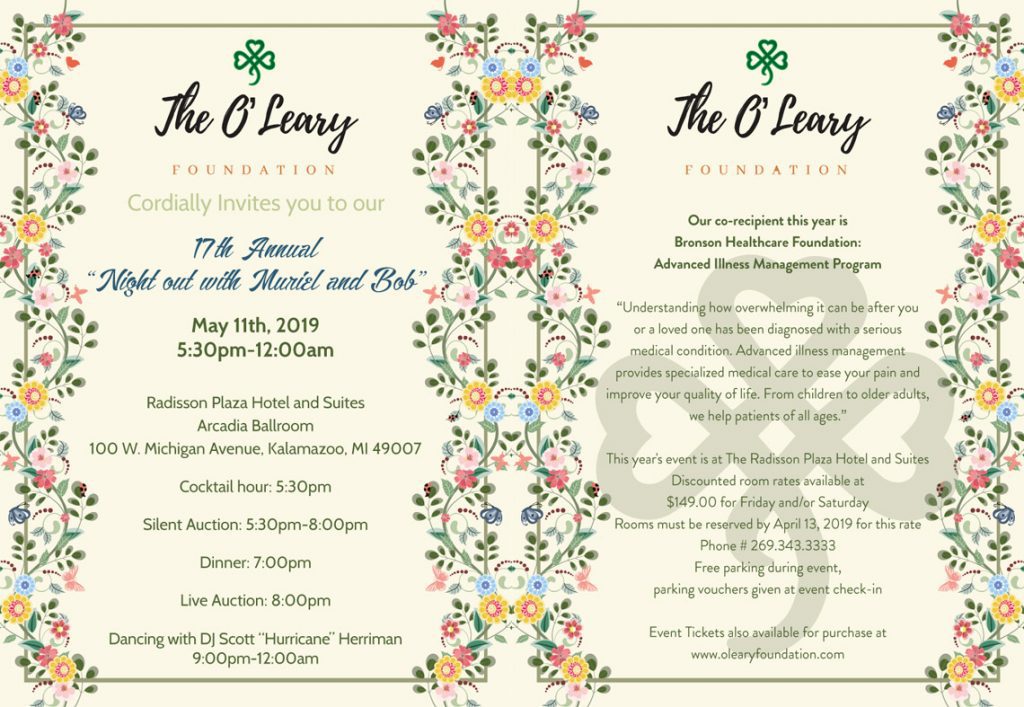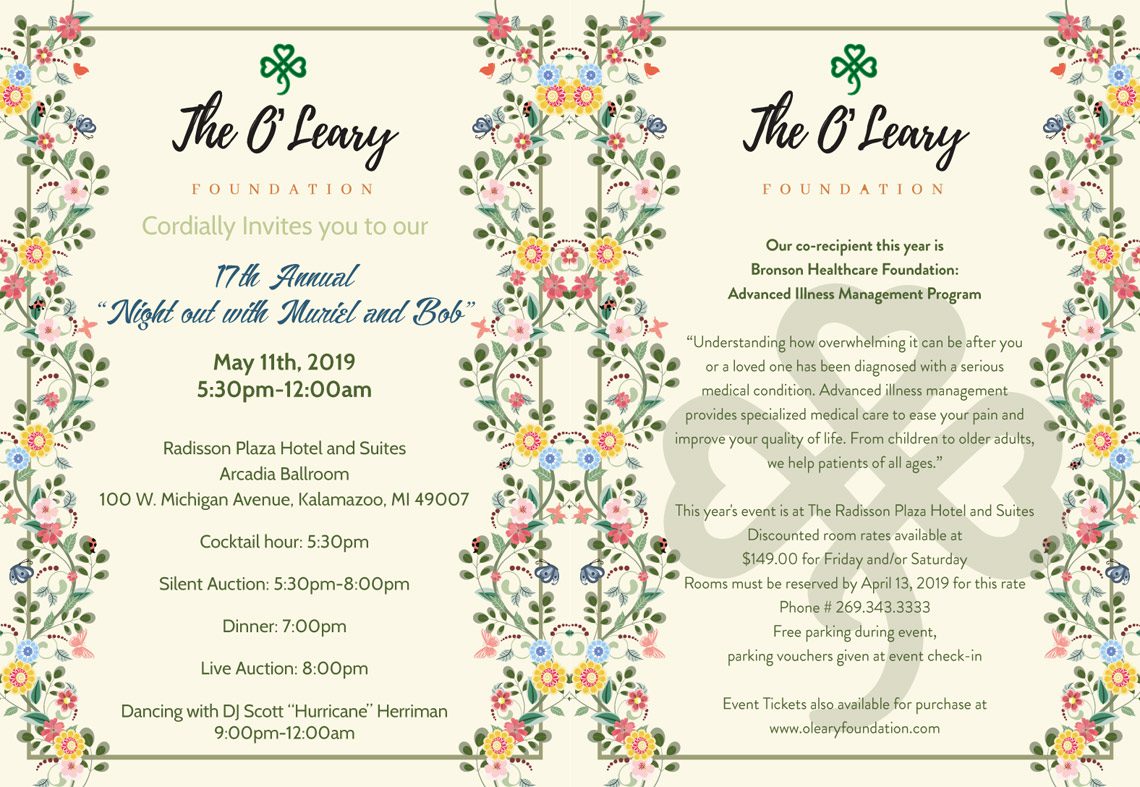 Event Details:
When: May 11th, 2019 5:30pm-12:00am
Where: Radisson Plaza's Arcadia Ballroom,
100 W. Michigan Avenue, Kalamazoo, MI 49007 (map & directions)
Silent auction bidding and cocktail hour starts at 5:30 pm
Discounted room rates $149.00 for Friday and/or Saturday
(must be reserved by April 13, 2019 for this rate)
Radisson Reservations Phone Number: 269.343.3333 choose option 1.
Parking for the event is included, however overnight parking is not included.
After purchasing tickets online, your event tickets will be available at the door on the night of the event.
After clicking submit you will be redirected to paypal to securely complete your transaction.