Kevin J. O'Leary ~ President | koleary@olearyfoundation.com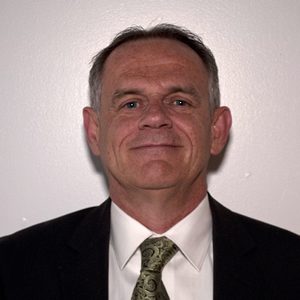 I am the 5th child of Bob and Muriel. I was the founding Chairman of the Board on The O'Leary Foundation and currently serving as President. I got the idea for this event when my mom was sick and my wife and I just came back from the Joe Cekola's Family Foundation event. On the way back home Deb and I started to get these ideas, so we went up to the hospital and ran them by Mom. She loved the idea, so we told the rest of the family and the rest is history. Mom and Dad taught us to give to people in need. Give, Give and then Give some more. So that is what we are trying to do with this family Foundation. Our son Ryan, and his two children, Miah and Connor. Our daughter Kara and her husband CJ have two kids, Sloan and Liam. We are so very proud of all of them. Both Ryan and Kara are very active in the Foundation has board members. I have work for World Sales Inc. for the last 21 years. It is a small trading company that sells beef, poultry and pet food to further processors. I have a one of a kind wife Deb that inspires me, to be the best that I can be at what we do. She is actually the brains behind the curtain. I love her dearly. We live in White Lake, MI with our two dogs Oliver Finnagan and Epic.
---
Mary K. Knecht ~ Vice President | mknecht@olearyfoundation.com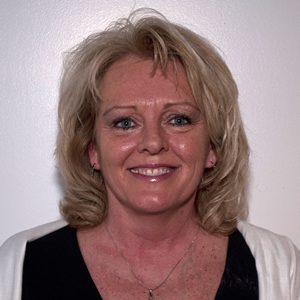 Mary is the fourth child of Bob and Muriel. She attended Eastern Michigan University for her BA and WMU for her MA in Educational Leadership. She has been a teacher of the Deaf/HH for the past 35 years for KRESA in both Kalamazoo Public Schools and currently in Portage Public Schools. Mary has been a board member since the foundation's conception in 2003. She currently holds the positions of Vice President and Auction Committee Chair. Mary is married to Jim Knecht and resides in Richland, MI. She has three wonderful children as well as a son-in-law: Kaity (Jed) Segur, Patrick (Kendra) and Joseph. She also welcomes her first grandchildren, Wayland & Della into the family! The entire family is actively involved in the foundation in some capacity or another either as board members &/or committee members. Her entire family is proud to be a part of this foundation and giving back to the community. Making a difference in the lives of others that need it…continuing the legacy of Muriel and Bob.
---
Maureen Morin ~ Treasurer | mmorin@olearyfoundation.com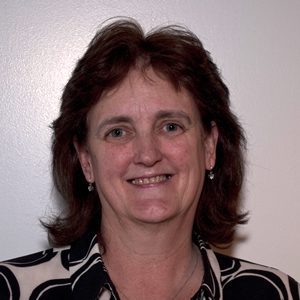 Hi, I am, Maureen O'Leary Morin and the middle child of Bob & Muriel O'Leary.  I have been a board member of the O'Leary Foundation since it's conception in 2003.  I am the current treasurer and member of the print committee and IT committee to honor my parents legacy by giving back to the community. I'm married to Don and reside in Houghton, MI. We are blessed with 2 grown children with families, who add to our legacy.   Kevin and wife Andrea have 2 wonderful kids, Brynn & Travis and they live in White Lake, MI.  Colleen and husband Lee have given us 3 boys, Lucas, Christian and Cole, and they live in Houghton, MI. I am so very blessed to be surrounded by them all with their work for this foundation and family memories we share.  Within the last year, I retired from my job as a secretary at Houghton Elementary School after 28 years and I'm loving every minute! I am a proud American and would like to share a quote from Muriel, "What's right about America is that although we have a mess of problems, we have a great capacity ~ intellect and resources ~ to do something about them, we just need to work together."
---
Kevin D. Morin ~ Secretary | kmorin@olearyfoundation.com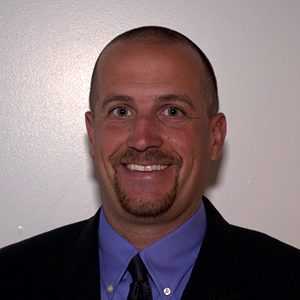 I am the eldest grandchild of Bob & Muriel and have been on the O'Leary Foundation Board since 2007. Currently I am serving as the Board's Secretary. My wife, Andrea and I live in White Lake, MI with our daughter, Brynn and son, Travis. I work for DePuy Synthes (a Division of Johnson & Johnson) as a Senior Surgical Sales Consultant in orthopedics, specifically Sports Medicine and Trauma. In December of 2013 I received an incredible gift, I was given a kidney as part of a living-donor transplant by a very close friend of ours. I firmly believe in the mission of Gift of Life Michigan and heavily encourage everyone to sign up to be an organ donor if you are not already. If you have questions on this process, please come and ask me! I attended Saginaw Valley State for undergraduate studies and Michigan State for graduate work. Outside of work, when we are not spending time with our extended families, Andrea and I have been MSU Football season ticket holders since 2011 & when we aren't cheering on the Green & White, I can usually be found golfing.
---
Colleen Mills ~ Grant Committee Chair | cmills@olearyfoundation.com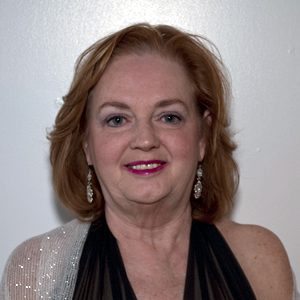 Colleen is a daughter of Muriel and Bob O'Leary, whom we honor with this foundation. The founding President of The OLF and currently serving as Grant Committee Chair. She has enjoyed a career in nursing (RN) spanning over 30 year and is the Senior VP of Standards and Government Relations with the National Healthcare Staffing Alliance. Colleen has served on numerous philanthropic boards representing diverse charitable objectives. Her trusteeship includes service with the March Of Dimes, March of Dimes National Grants Committee, American Heart Association, Leadership Wichita Falls, American Cancer Society, URHCS Advisory Board, Midwestern State University Advisory Board for Health sciences, Founding Chair for Small Business Development Centers Regional Board, Member of MSU Small Business Development Board, and Resource WF,; and several other organizations. Colleen was raised in Michigan and now resides in Wichita Falls, Texas. Until recently, she was the owner and founder of the first credentialing body developed solely to meet the needs of the healthcare staffing industry in credibly measuring performance. The inspiration for developing this was Muriel O'Leary and her journey with cancer along with a strong desire to have a positive effect on an industry that lacked credibility with hospital administrators. Today she lends a voice for the small to medium size healthcare staffing agencies.
---
Kara P. Wyman ~ Technology Committee Co-Chair | kwyman@olearyfoundation.com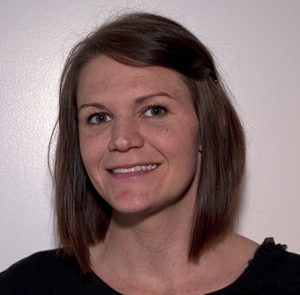 Kara is a granddaughter of Muriel and Bob O'Leary. Kara, along with her family; husband C.J. daughter Sloan and son Liam reside in Hickory Corners, MI. Kara is a graduate from Western Michigan University with a degree in Family Studies. Kara currently works at Gull Lake Middle School. Kara has been on the board since 2011 and is co-chair for the Technology committee and a member of the Military Committee. Family and community are of the utmost importance to Kara.
---
Joseph R. Knecht ~ Technology Committee Co-Chair | jknecht@olearyfoundation.com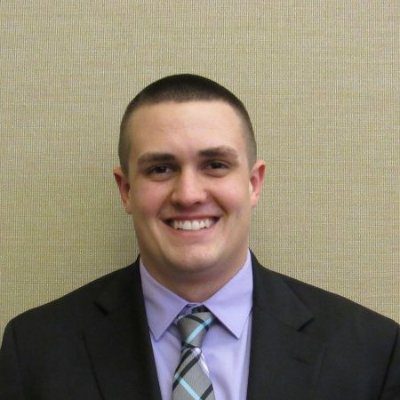 Joe is the youngest grandchild to Muriel and Bob. Currently, Joe lives in Gull Lake, Michigan and works in customer products management for the Whirlpool Corporation. Joe attended Central Michigan University and graduated in 2015 with a degree in Manufacturing Engineering Management. Joe was voted on the Board of Directors in 2013 with a current role of technology committee co-chair. He also sits on the sponsorship and event committees.
---
Kaity A. Segur ~ Event Committee Chair | ksegur@olearyfoundation.com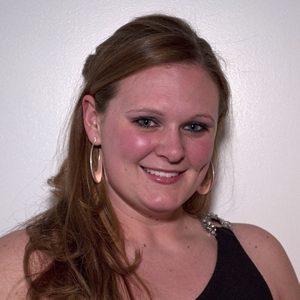 Kaity is a granddaughter of Bob and Muriel O'Leary. She attended Michigan State University and graduated with a BS in Animal Science. She currently is employed in the animal health industry.
Kaity has been a board member since 2010. She currently holds the positions of Trustee, Auction Committee Member, and Event Chairperson. Kaity is married to Jed Segur and resides in Kalamazoo, MI.
---
E.J. Hart ~ Trustee | ehart@olearyfoundation.com

E.J. is a founding trustee of the O'Leary Foundation and graduate of Western Michigan University. E.J. is a retired Kalamazoo Valley Community College instructor. E.J. owns Hart's Jewelry in Plainwell, Michigan. He is also a member of the Plainwell Industrial board, the current president of the Plainwell Downtown Development Board, a member of the Plainwell Brownfield Development Board, a member of Jewelers of America, a member of Retail Jeweler Association, and a member of the Nature Conservancy. In the past E.J. has been a member of the Plainwell Education Foundation, the Plainwell Chamber of Commerce, the President of the Plainwell Youth Soccer Club and finally the Girls Commission AYSO Soccer.
---
Colleen O. Mayra ~ Trustee | cmayra@olearyfoundation.com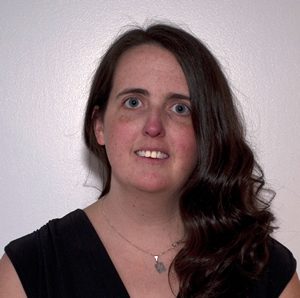 I'm Colleen O'Leary Mayra and I'm proud to be the third out of seven grandchildren to Bob and Muriel. I was voted on to the board in 2012 with a current role of assistant to the treasurer (my Mom) and I'm also a member of our military committee and our IT committee. I spent many summers in Lake Doster with my grandparents and cherished every moment of it.  I work full time for Aspirus Hospitals as a Referral Coordinator. I currently live in Houghton, MI with my husband, Lee and am the proud mother of three boys, Lucas, Christian and Cole.
---
Brittany Ughetti ~ Trustee | bughetti@olearyfoundation.com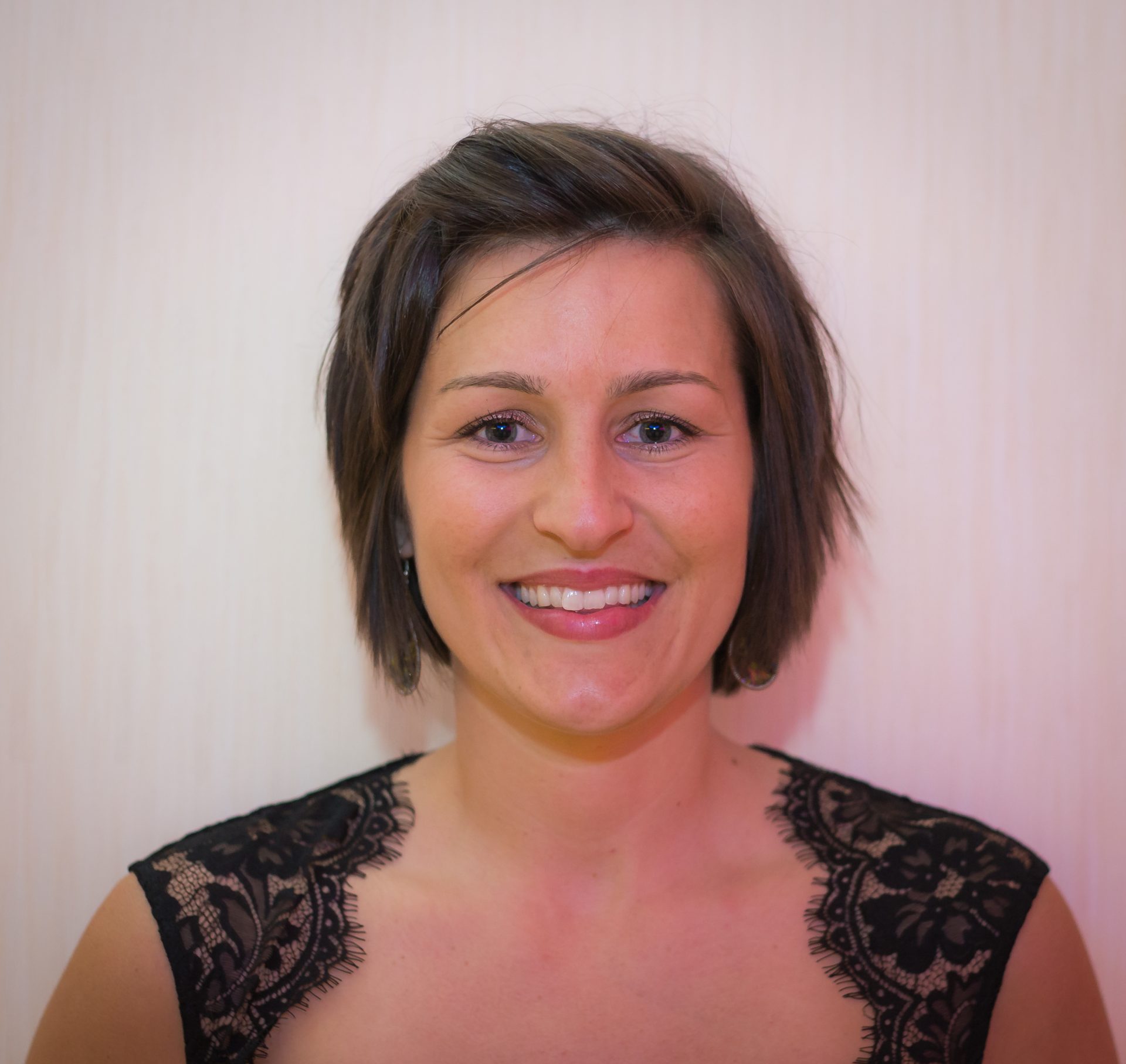 As a long time family friend of the O'Leary's, Brittany has always wanted to be a bigger part of the O'Leary foundation and their impact on giving back to the communities in Southwest Michigan. Voted onto the board in 2014, she has become active on the auction committee. Brittany is from Comstock, MI, but resides in Seattle, WA with her husband, Dario, and two rambunctious children. She works as an Imaging Program Manager at Abbott and received her BS from Grand Valley State in 2010. In the past, she has been involved with Big Brother Big Sister, Hospice and is thrilled to expand her volunteer opportunities.
---
Ryan O'Leary ~ Trustee | roleary@olearyfoundation.com
I'm Ryan O'Leary and I'm the second grandchild of Bob and Muriel's. I was on the board from 2004-2011, than voted back on to the board in 2016. I'm also serving the O'Leary Foundation by being a part of the sponsorship, grant and auction committees. I work full time at Syngenta as a seed sales rep. I currently live in Portage, MI and have 2 amazing children, Miah and Connor.
---
Patrick Knecht ~ Trustee | pknecht@olearyfoundation.com
Patrick is one of many younger grandchildren of Bob and Muriel's. These two may have passed but their legacy and love live on through all of us. Patrick is a former student of KVCC automotive technologies and a US Army Infantry combat veteran. He was voted on to foundation board in 2014, in which he continues to still serve today. He currently holds position of an auction committee member as well.  Patrick is married to Kendra since 2016. They live happily outside the Kalamazoo area with their son Wayland and new baby girl Della.
---
Debra Smith ~ Trustee | dsmith@olearyfoundation.com
Deb is a very close family friend to the O'Leary family and grew up with Mary and Kevin. Deb has been involved with the foundation from the very beginning and just recently Deb was voted onto the Board of Directors in 2018 and currently sits on the Auction and Event committees.